Post by maskedtyranid on Apr 22, 2012 5:21:30 GMT
Genevaman, didn't mean to suggest that you were trying to lure people in with sexual titillation or what-have-you. I do believe you were only sharing it so you could sort out your feelings about it. However, I don't feel quite as confident about the guy who made the diorama in the first place, and that's who I'm directing most of my ire towards.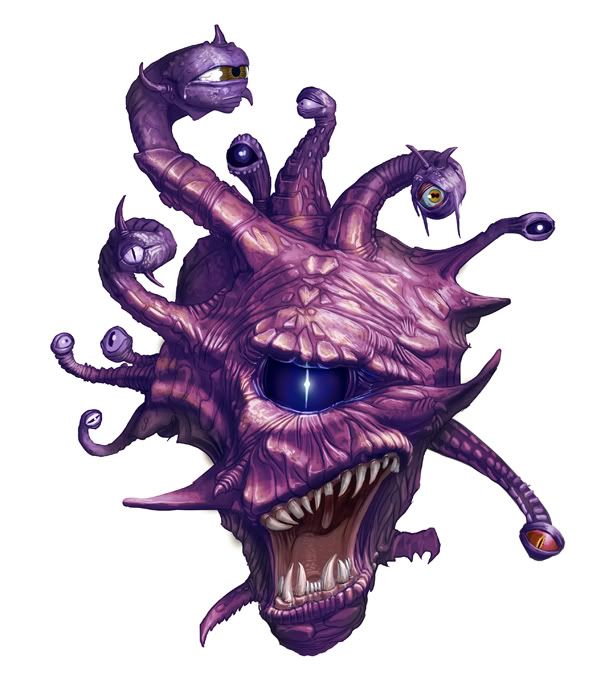 This has to be one of the non-evidential and insulting things I have read in a long time Maskedtyranid and I am going to call you on it. Your previous post was just as ill-thoughtout about molestating Venomthropes and assuming what we want to see.
The bit about Venomthropes was a joke, though considering I was directing everyone to 1d4chan, only barely. But mostly I was just trying to suck the pretentiousness out of the discussion with some off-color humor. I mean, think about it. Sometimes those tentacles find their way into some very uncomfortable places. And that's just the reality of war with horrible bug monsters. It's a subject we should explore, you know,
for art
.
I have seen plenty of breasts in my day in the real world and am in no shortage of them.
In this kind of context?

Firstly, you (and many others in this thread) have not seen the model (as you admitted a page ago) and have no basis to comment. Secondly, the rape is implied, it is not like there is a Imperial Guard soldier on-top of the Eldar and the rest are standing around doing other sexually explicit things. There is no actual rape in the diorama, hence why the art piece is brilliantly done.
Well, I've seen the diorama, aaaand... found the description I read earlier to be completely accurate, saw there was indeed nudity, and my opinion hasn't changed an iota. I'm not sure how it helps your argument to say that the rape hasn't happened yet beyond the piece merely depicting nudity versus being outright obscene.
As for the open-minded folks you showed this to, I'm willing to bet that at least a few of them weren't as open-minded as you thought and now have a vastly diminished opinion of the hobby and think that this sort of thing is commonplace. If I were you I wouldn't have shown this to them at all, frankly, because now they might associate it with you.
If you want a better idea of where I'm coming from, then might I suggest some viewing material? Head to thatguywiththeglasses.com, then head to Film Brain's Bad Movie Beatdowns, then look up the review for Universal Soldier: The Return. If for some reason you have some insane hatred of this website, the reviewer, or you just don't want to bother, I'll just tell you what the deal is. This movie reviewer, Film Brain, condemns the movie Universal Soldier: The Return for having a scene where a Unisol (in a nutshell, a resurrected soldier) rips a woman's shirt open to expose her bra, and Film Brain calls them out on it for just wanting an excuse to show some boobies. And no, he doesn't rape her in that scene (thank God, though I doubt FB would have shown it if that happened). It's especially nonsensical when you realize that this occurred in a training exercise. There's simply no other explanation for why they had that scene in there. And remember the tree rape scene in Evil Dead? I can't remember where I read this, but the director, Sam Raimi, literally just wanted to have some nudity in the film (because you have to have that in a horror film at some point) and basically told the actress involved that the "trees are going to get a little friendly with you" or something like that. So what's the defense for that? If you want nudity in your movie why use rape as a vehicle for it?
So there you have it. The diorama's just sexploitation in my opinion, and if we could learn anything from this it would only be something really simple and obvious like, "Rape is bad" or "Rape happens in war sometimes" which we didn't really need communicated to us via an arrangement of plastic miniatures. If sexploitation really wasn't the creator's intention, then he should not have depicted any nudity at all so there would be no chance of sending mixed signals, drawing the wrong sort of crowd, or leading me to write lengthy rants on the matter.
(Edit: Considering Yori's sensitivity to the incident that started this whole thing, I realized that I may have erred in posting the direct link to the Universal Soldier review and removed it. It's nowhere near as graphic but falls along the same lines. My bad?)